In this second segment of 'How Strong Leaders Recruit Smarter', let's discuss the actual HOW!
Note: If you missed part 1 – you can watch and read it here: How Strong Leaders Can Recruit Smarter.
According to the US Department of Labor, the cost of hiring the wrong person can cost an organization 30% of the employees first-year earnings.
As a business owner, manager or HR director, you know the wrong hire can threaten the lifeblood and morale of your company.
How Strong Leaders Recruit Smarter
So, let's discuss specifically, what can leaders do to make smart recruiting choices when it comes to capturing multi-generational talent.
During this segment, we're going to address what you, the employer can do differently during the application process.
Meaning the application itself.
What does the application say about your company?
Is the application clear and concise, or is it a clunky hassle to complete?
According to a career builder survey, 60% of potential job hires quit filling out a job application.
Why?
Because the application itself had too many steps, making the process of completing it taking too long. It contained way too many complicated questions.
How Strong Leaders Recruit
Let's look at Tuft and Needle, a mattress company started by two millennials. I've used this company as an example of a company doing some really interesting things to attract multiple generations. Full disclosure, I've never bought one of their mattresses and I have no financial interest in this company whatsoever.
I went on the website to look at what their application process was like. Some wonderful photos, a little information about what it's like to work at their company. Their application process is breathtakingly simple. There is, in fact, a little button I can click to remind me to apply later if I don't have time to do it now.
But… Let's do it now.
It asked me my first name, my last name, my email address, and my phone number. I attached my resume. I may attach a cover letter. Then they ask me why do I want to work at their company. Fair enough question. And lastly, to explain where and how I heard about their job opportunity.
That is the application. That's it. Easy, breezy.
How Not to Recruit
I decided to compare this experience with applying for a job with a huge retailer. I'm not going to reveal the name of the store. I will admit, I shop there often. I buy their clothes and I like them. I was predisposed to feel positive about their hiring experience, too.
BUT… I was flabbergasted and frustrated. I spent 45 minutes filling out the questions in their application. Some questions were asked more than once! They just reworded it differently. I attached multiple forms and on page five I click 'Next'. I receive an error message! Page not found. Okay, so obviously there's a glitch in the system. However, as an applicant, I was asked to restart the process all over again.
I will tell you that very few people will have that sort of patience!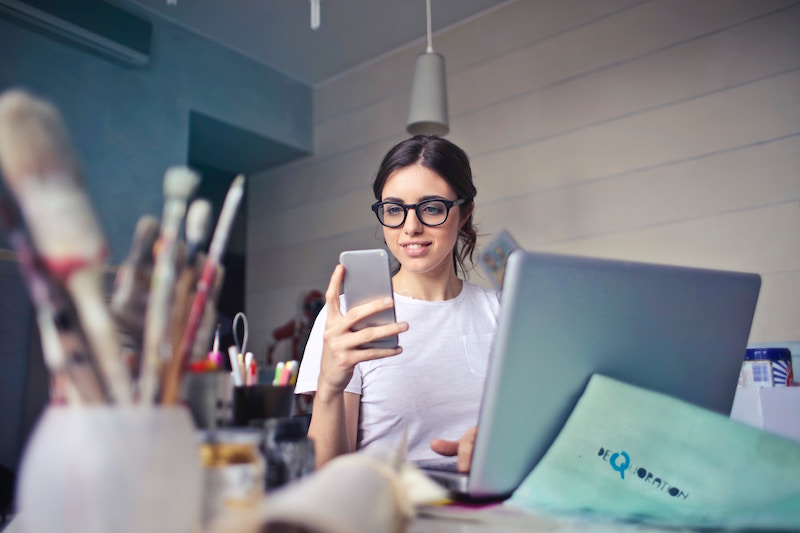 What to Make Sure Of During Recruitment
Make sure your job application is clear, concise and eliminate unnecessary questions. And of course, try to make sure there are no software glitches.
Two years ago, Home Depot filled more than eighty thousand positions in their stores and sped up the online application procedure by 80 percent by getting rid of 'filler' questions. They focused on questions that really mattered.
I had an audience member say to me: "But Megan, I like lots of questions because what lots of questions do on an application is, they weed out undesirable candidates."
That is actually false for one thing. A good candidate who has a lot to offer knows he's a good candidate. And there's a high chance he's not going to monkey around with unnecessary questions on your application.
Application Rates and Questions
According to a study by recruiting company, application completion rates dropped by 50% when an application has more than 50 questions. Compared to an application with 25 or fewer questions.
So let's go back to Home Depot to assist candidates in a self-screening process. Before they even fill out the application, they added five value based questions on their career page.
Here are the questions:
Do you love helping customers?
Are you a team player?
Do you enjoy selling?
Do you have respect for all people?
Do you want to build something?
They really lost me at question number five! I wouldn't be a good home depot employee. I am not much into building things.
What About an Ability to Selve Schedule an Interview?
They also implemented a smartphone tool that gave applicants the ability to self schedule their interview.
Speaking of smartphones, is your job application mobile-friendly? This may seem like a no-brainer, especially when it comes to recruiting the highly coveted millennial generation. In reality, however, baby boomers, Gen Xers, and Millennials are increasingly using their phones to look for jobs.
According to zip recruiters, 70% of potential hires will use their mobile devices by searching for a new job.
Your Company's Job Application
Has it been a while since you looked at your company's job application?
Try filling it out for yourself! Or better yet, give it to your kids, your friends, or your family and ask them to fill it out. And ask them to give you some honest feedback.
A good application will not only solicit the info you need but allow a candidate to showcase his or her strength.
In the next segment, we will discuss some crazy recruiting ideas. Until then…