Bring Meagan and her Generational Message to your next event!
Meagan Johnson speaks at Management Retreats, Lunch & Learns, Employee Appreciation Days, Training Days, and Annual Conferences.
If you would like to schedule a free preview or find out how to have Meagan speak at your event, and save on travel costs and her speaking fee, please call 602-741-1410 or fill out the form here.
Meagan Johnson Speaks on Stage
On the stage or off, Meagan will engage the most challenging of audiences. She will give them generational info that will allow them to feel differently and act decisively when it comes to discovering Generational Solutions.
Generational Expert on the Dr. Phill Show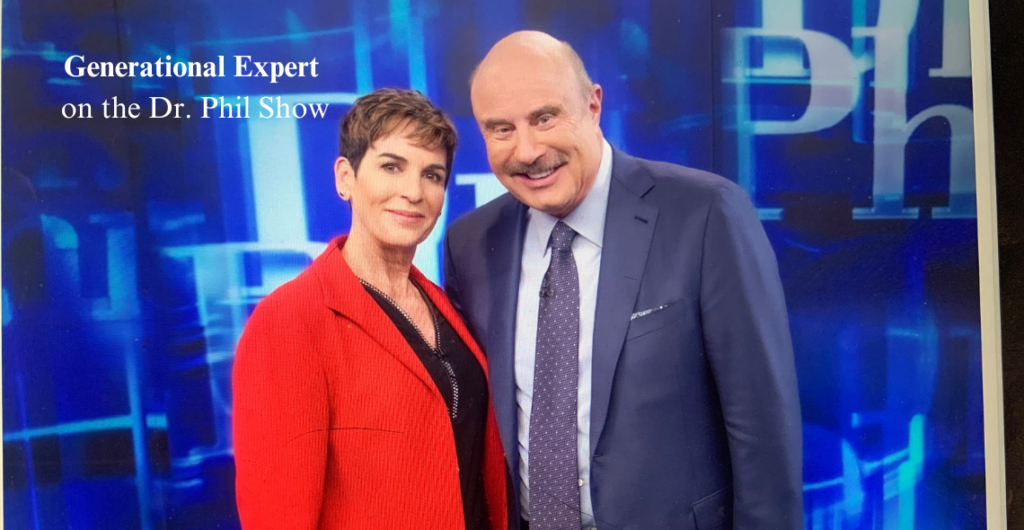 Meagan has also participated and facilitated generational panels and generational parodies. Learn Something New. Hear Something Different. Laugh Out Loud. Generations Redefined.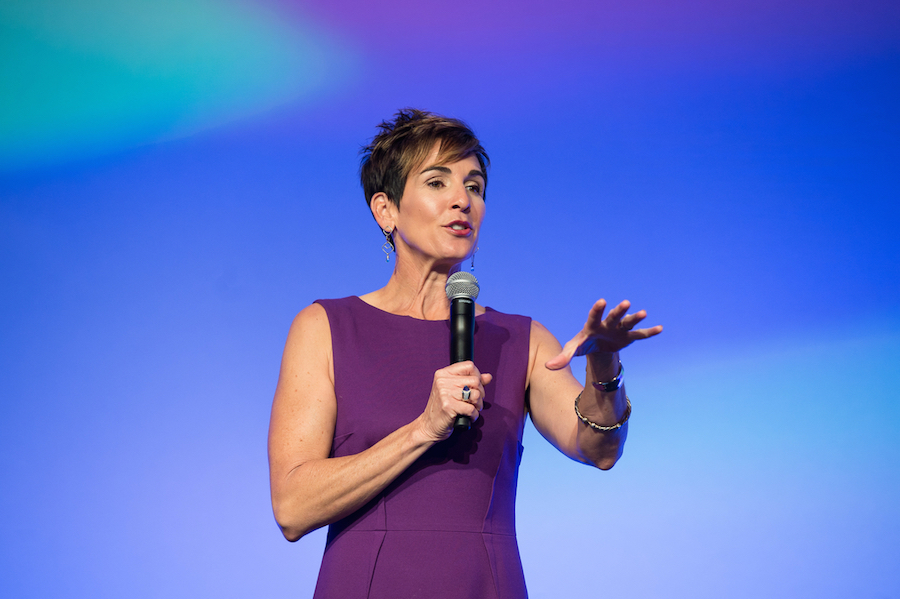 Meagan Johnson Speaks to Groups
Meagan has presented her Generational Humor, to groups of 30 people to 3,000 across the globe. Prior to every presentation Meagan interviews audience members and conducts industry research to customize and personalize every presentation. Nothing is ever "canned" or "off the shelf." Like every snowflake is beautifully unique, every generation is sui generis and should have the opportunity to reach their full potential.
Learn Something New. Hear Something Different. Laugh Out Loud. Generations Redefined.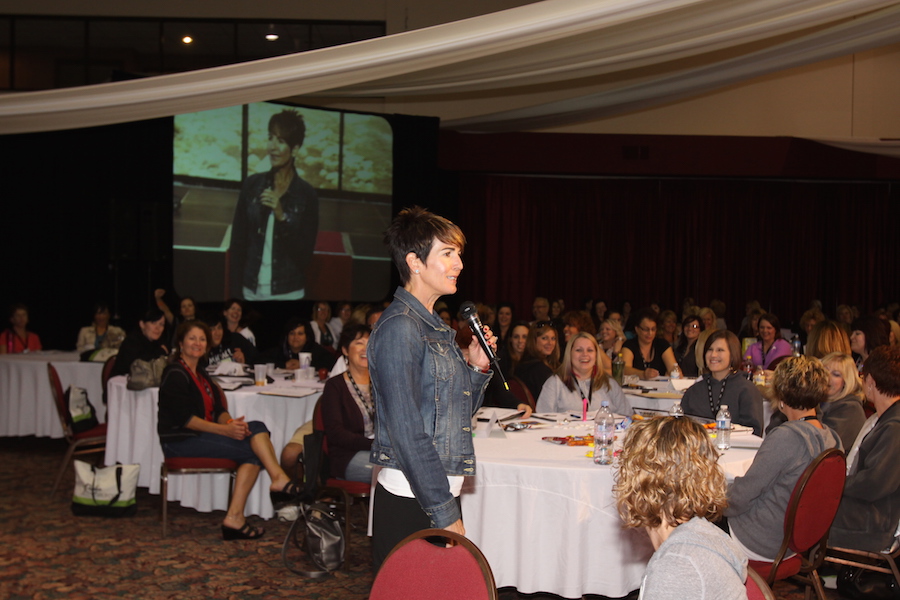 Published Interviews

Published Articles
Meagan is the author of the monthly Ezine Generational Juggernaut where she tackles generational mysteries, profiles successful generational leaders, and delivers generational solutions. Meagan is frequently asked to publish in national publications, company newsletters, and industry white papers. Please inquire about Meagan creating a customized generational piece for your organization or association.
Learn Something New. Hear Something Different. Laugh Out Loud. Generations Redefined.
Tips for embracing the unique strengths of younger veterinarians – Published in Equine Magazine, February 2022
Generations Together – Celebrating Perspectives – Published in April 2021
Recruit This! – Published in the Workforce Solutions Review, www.ihrim.org, September 2019
More Talk, More Action – Published on AIMagazine.com, July 2019
Why Are Millennials So Stressed About Money? – Published on Medium.com, July 24th, 2018
What Does Career Mentoring Mean to a Millennial? – Published on Medium.com, June 14th, 2018
Make Way – the New Generation is Here! – Published in the January/February 2018 issue of the National Shoe Retailers Association
What Millennials Want from Leadership – Published in IMarkNow Spring 2017 issue
Go Ahead and Fire Me! – Published via GreenBranch.com
Baby Boomers and Social Media – Published on Huffington Post
Zap the Gap! – Published in Texas Apartment Association Magazine
Stop Talking About Work and Life Balance – Published via Inhrim.org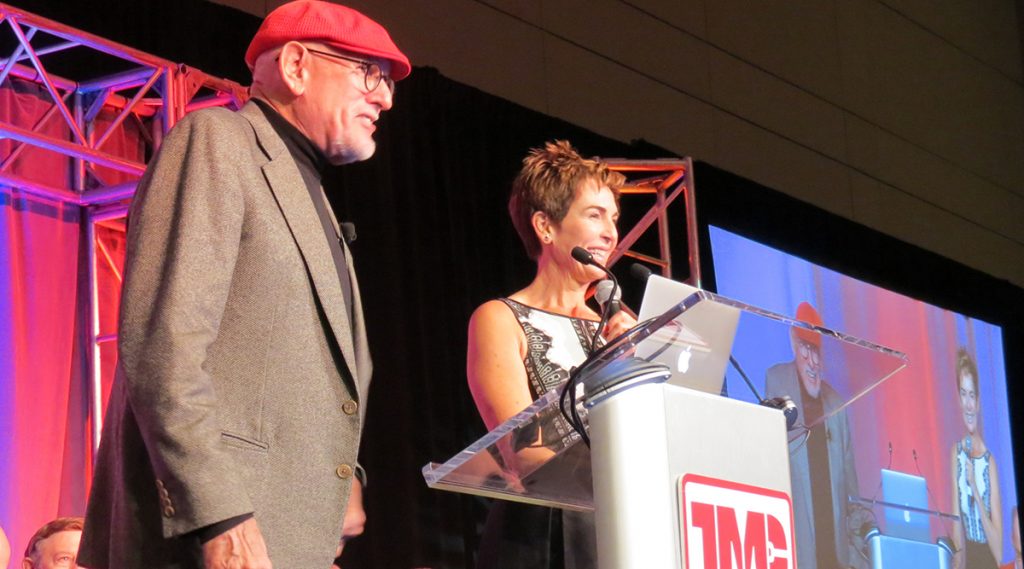 Mentioned in Articles
7 Signs You're a Gen X Boss – Published in June 2021
Why Different Generations React so Differently to Coronavirus, from Boomers to Zoomers – Published on March 24th, 2020
Millennials Present Challenges, Benefits to Trucking Industry – Published on the Transport Topics website, September 23, 2019
These Meagan's Make the Holidays Work for Them – Published in the Weight Watchers newsletter, December 2018
Work Meets Play – Published by Timothy Boone on TheAdvocate.com, October 28th, 2018
Designing for competing audiences: Catering to Millennials, Gen Xers, and Baby Boomers – Today's Hotelier by Justin Vellucci
Gen-Z Rising The Coming Consumer Storm: Linksters' Impact On Retail, Commerce, and Payments – First Data Connected – Volume 3, 2018
The only thing better than MeaganTV is to watch her ZAP THE GENERATIONAL GAP Live!
Meagan has been quoted in The Chicago Tribune, CNNMoney.com and US News & World Report. She's been heard on a variety of broadcasts from ABC Talk Live to NPR. She was recommended by AM Arizona and profiled on Portfolio.com. She has been interviewed on a multitude of TV programs from the Pat McMahon Show to Fox News.
Meagan's TV interview topics range from employing the New Millennium Generation, to creating multigenerational harmony in the workplace and participating in spirited current event panel discussions.
Media professionals turn to Meagan when they are seeking guidance on how to successfully transverse the crazy and exciting multi-generational marketplace. Since 1997 Meagan has researched and studied the ever-changing multi-generational workforce. She has become the De facto expert to answer such questions as; is there really a generational divide? What makes a generation unique? What can we do when generational conflict erupts? And how can people find multi-generational success?
Learn Something New. Hear Something Different. Laugh Out Loud. Generations Redefined.
Meagan Johnson Speaking Demo Reel
Meagan points out the major generational differences between baby boomers, generation X, generation Y, linksters, etc.
Meagan is a funny generational humorist that will have your audience laughing!
How to Enter the Workforce after being a stay at home mom
Meagan Johnson on KTVT in Dallas TX
Does the difference in age makes it more difficult to communicate?
More then 50% of Gen X mom's are stay at home moms. Now these 'opt-out' moms are trying to join the workforce again…
What's the first step that you need to do?
The Generational Gaps in the Workplace
Meagan and Larry Johnson on AM Arizona
Meagan and Larry Johnson talk about the Generation Gap!
Generation X, Y, baby boomers, linksters and the generational differences in the workplace.
How to work with multiple generations
Meagan Johnson on Pat McMahon Show
How to work with multiple generations? Great discussion about how to work with different generations and create a balanced work environment with baby boomers, gen x, gen y etc.
How to get a job after being a homemaker
Meagan Johnson on Fox News
Meagan is sharing the 5 things moms can do to get a job in today's workforce, so you can stand out in the crowd.
Meagan Johnson on Coffee Talk
Meagan on Coffee Talk
Meagan Johnson, generational humorist, on Coffee Talk about Bristol Palin, Reality TV, Mel Gibson scandal and Zac Efron.
How to create a perfect working environment
Meagan Johnson on CBS5 Bay Sunday
Ever had a difficult time seeing eye to eye with your coworker?
Don't know how to deal with challenging conflicts among people from different generations?
Meagan Johnson explains how to deal with people in the multi-generational work force and create a perfect working environment.