This is the first segment in a three-segment series about how strong leaders recruit smarter.
Prior to 2008, generational speakers and experts were talking about what's going to happen when all the baby boomers begin to retire. Baby boomers, people born between 1946 and 1964, represent about 20% of the American public.
In the brochure I created back in 2006, I have a quote from the Bureau Bureau of Labor Statistics and it reads: "By 2008, 22 million people have left the workforce to retire. Who do you have to replace them?"
We all know what happened in 2008 – the Great Recession. And baby boomers did not retire. In fact, the news was filled with stories of baby boomers postponing retirement and staying in the workforce. What was predicted in 2008 is that baby boomers would stay in the workforce for another 9 to 10 years. Fast forward, here we are 10 years later and we are witnessing a version of that prediction coming true.
According to AARP, 10,000 baby boomers turn 65 every day. Combined with low unemployment in the strong economy, we are now experiencing a labor shortage. 60% of employers struggle to fill job openings within the first 12 weeks. That struggle is just going to get worse. Hiring managers, recruiters, HR leaders, and HR directors are all experiencing a talent crunch. They are complaining that there are no good people out there.
How Leaders Recruit
We know that a good leader solves problems. Maybe the problem is not so much that there's a lack of candidates, but the way your organization is recruiting talent. You might be unaware of the roadblocks your company has in place when it comes to finding strong talent. Your company could be sending off the wrong vibes. Vibes of 'you do not want to work here'.
The millennial generation, the largest portion of the workforce today can sense that vibe a mile, or better yet I click away. People are not even applying for the jobs you so desperately need to fill.
How do you challenge the old ways of recruiting and tap into a qualified and energized millennial and multi-generational workforce?
This is the first segment in a three-segment series about how leaders can recruit smarter.
How to Recruit Smarter
The first step is to look at your job postings. They can spend about 30 seconds reading your job posting before moving on. You want the verbiage in your post to be friendly and up-to-date. Many job postings list endless essential requirements that few if any working people possess. If the candidate does not possess all those qualifications, he/she will be discouraged from applying.
For example, the four-year degree qualification. There are so many people that are smart and do not possess a four-year degree. Having the degree is not a necessary indicator that the applicant will be good at the job.
For example, a customer service representative. I found plenty of jobs postings for a customer service representative that lists a 4-year degree as a qualification. Why? A good customer service representative is a problem solver and a solid communicator. A college degree is not necessarily an indicator they will be good at either those two things!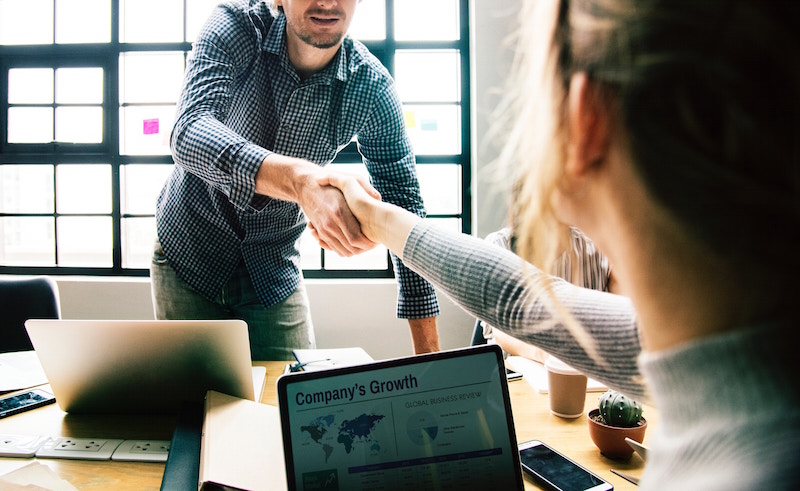 A Little Insider Knowledge…
One of those organizations that lists a college degree is its qualification to be a customer service representative, their CEO doesn't possess a college degree at all. I mean it's kind of hypocritical.
Minimum years of experience – that's another unnecessary barrier. Yes, certain jobs do require experience. We all want the pilot flying our plane, or the doctor cutting open our loved ones to have a few rounds under their belt.
Studies show that 61% of entry-level jobs list a requirement of three years of experience. Three years of experience does not sound entry-level to me! Plus with a constantly changing skill set of the workforce, jobs that previously took years to learn, have changed. Many college graduates with zero years of experience would be perfect for the job opening.
How to Nail a Job Posting?
Is your job posting filled with non-quantifiable filler words?
For example – a self-starter. We see this one a lot. A multitasker – that's another one. We all multitask, but interesting there are some tasks that we are better at when we don't multitask! You'd rather have someone that can focus. Excellent communication skills – that's another one. You're going to know if this person is a solid communicator within seconds of communicating with you. You don't need to list it as a job requirement!
My favorite waste of space in a job listing is out of box thinker. We have beat this one to death. I mean, if you're saying things like out of the box, people already think you're in the box. And again, being an out of box thinker, it can't be proven.
Strong Leaders Recruit Smarter
Let's get rid of the qualifications that are not necessary.
Another tip – read the resumes. Yes, I know, companies use applicant tracking systems that screen resumes based on keywords. I understand the advantages of using these types of systems. The drawback is you could be eliminating a strong candidate
because he/she does not have a keyword in a resume.
Take some time and read the resumes. You're putting together your dream team here, it's worth a little resume reading to get there.
The techniques we're going to be discussing in a three-part series are designed to attract the millennial generation. However, effective leadership techniques are not limited to just one generation.
Positive changes in the way your company recruits employees increases multi-generational success. Next week we will look at mistakes you are making during the application process and some outrageous successful recruitment campaigns.