Gen Z, Baby Boomers, Gen Xers, and Millennials…
The impact of Covid-19 has spread across all the generations. The Impact on Generation Z (people born between 1997-2012), however, is a double-edged sword, both good and bad. Being younger, they will have a greater chance to survive the virus if they catch it than their older cohorts. On the other hand, because their careers are just beginning, they will suffer the fallout from the pandemic much longer.
The majority of Gen Z is finishing school now or in the first years of building their career. We often think of Millennials as the neophytes in the professional world but we would be mistaken. Many Millennials are in their 30's, with families and multiple years in the working world under their belt.
Gen Z however, is just getting started. This means the freshman years of their professional lives will be plagued with record unemployment, layoffs and job attrition. Gen Z is getting hit with a double-whammy situation, downturn of the economy and a fast spreading virus with no play book to fall back on.
Gen Z's lack of experience in situations like these makes companies' behavior during this uncertain time even more vital. It would be easy to discount Gen Z's perceptions during this time. They are new to the workforce and may be perceived as not having a voice in the "adult" world. With the current level of uncertainty in the corporate arena, it would be easy to dismiss their viewpoint.
That would be a mistake. It may seem hard to imagine now, but there will come a time when the economy changes and the skill set Generation Z brings to the marketplace will be in high demand. Just look at the Millennials, who, as young employees, faced terrible job prospects during the Great Recession of 2008 only to find their expertise in high demand less than 10 years later.
Additionally, Generation Z has already demonstrated they are a proactive generation. According to Girls With Impact Report, 65% of Gen Z rank "making a difference to a cause they care about" as a major priority. For example, frustrated by the older generation's lack of attention to climate change, the combative political climate and the high cost of education and health-care, Gen Z popularized the meme OKBoomer. The meme was a call out to the older generations and to their ignorance to the causes Gen Z supported.
What does this mean for organizations during this challenging time period?
Generation Z may not be working for you now but they are watching what you do and what you do matters. Generation Z wants to see leadership in the organizations they support. Just like Gen Z's response to OK Boomer, Gen Z will not abide by an organization that does not respond appropriately during this health-care crisis.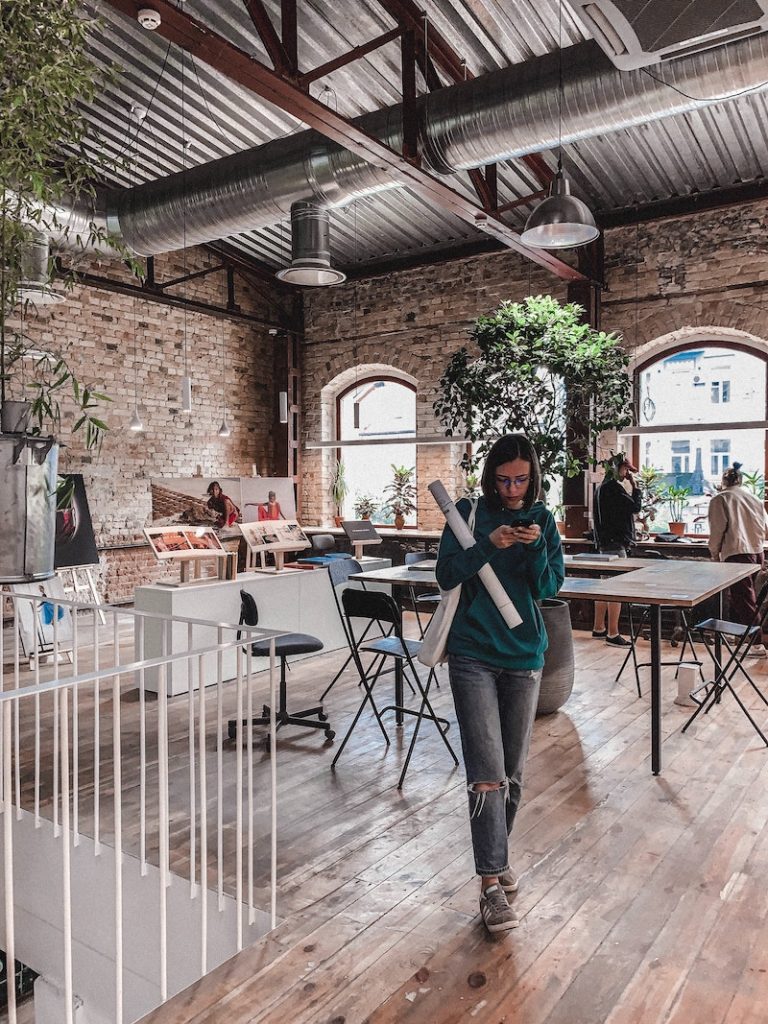 Here are some examples of companies doing small things to make a big impact during the pandemic that Generation Z respects:
Landsharks https://shoptheshark.com/ an independent clothing store in Saugatuck MI, hosts happy hour on Facebook Live. TitledHappy Hour with the Sharks, the husband and wife owners play a drinking game while giving away gift cards, promoting other Michigan independent stores and celebrating high school graduates who will not be able to have a traditional ceremony. The Happy Hours are highly interactive and hilarious to watch. You do not have to be a Michigan resident to love what owner David Lokker is trying to do for his community.
Arizona restaurant's Beckett's Table, https://beckettstable.com/ and sister restaurant Southern Rail https://southernrailaz.com/ launched AZ Wines for AZ Frontlines. The program not only promotes small AZ wineries, it also recognizes an AZ Frontline Hero with a complimentary bottle of AZ wine.
When the Claremont Club, http://www.claremontclub.com/, a Southern Californian fitness center, closed during shelter-in-place order, the CEO Mike Alpert asked the members if they would be willing to continue to pay their dues while the club was closed. With the members continuing to pay, employees could continue to receive their paycheck and healthcare benefits. Ninety percent of the members chose to continue to pay their dues. According to Alpert, it is about the people not the money.
Gen Z is not content to give their time and dedication to a company who is conscientious "light." Gen Z however, wants to go deeper. They want to witness organizations take positive action during challenging times. They want employers to protect what matters and take care of the community. Gen Z will stand behind and support those organizations that excel at this during our time of chaos and crisis.
Resources:
2019/2020, Girls With Impact Report, https://drive.google.com/file/d/1l1sA333bB406n0Grw4W7Mc6jGrErnOsm/view
https://www.cbsnews.com/news/california-business-owner-mike-alpert-fights-to-keep-employees-on-payroll-claremont-club/